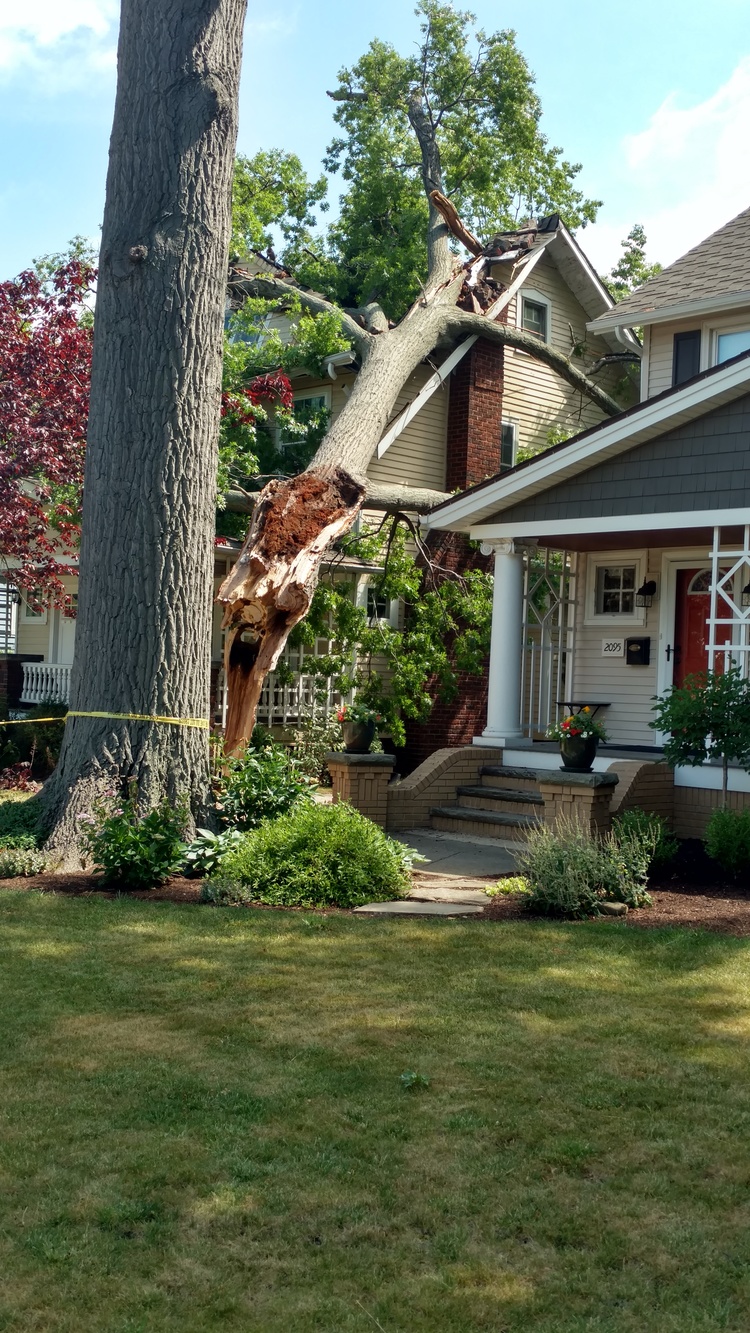 Leaf peepers take long car rides to enjoy the changing seasons with the changing
of the leaves—this foliage is enjoyed by people during peak weeks each fall. Trees
also can enhance the natural beauty of your property while providing shade and
privacy. These types of foliage are wanted, but what is the best way to handle
unwanted foliage (i.e., the foliage that can cause damage to your property)?
Most standard homeowners policies won't cover damage to a property that
is not sudden or accidental. So, unless the damage is caused by a windstorm,
it is a good idea to inspect and care for your trees frequently to make sure they
aren't diseased or dying—and that they aren't growing in a way that will cause
damage to your house or your neighbor's property. For example, if you notice your
neighbor's tree starting to grow over your roof, you should trim it back before it
damages your shingles or gutter. You have the right to trim branches and limbs that
extend past the property line. If you don't and the tree causes damage, the claim
may be denied because the damage was foreseeable and you didn't keep up with
your property's maintenance.
Additionally, if trees grow through your house's foundation or through
sewer lines, these types of incidents are considered to be maintenance issues
and would not be covered by a standard homeowners policy.
These are some examples of what is not covered by a standard homeowners
policy. However, if there is a storm (but not a flood), your homeowners policy
will cover costs for removal of debris (subject to specified limits) when
covered property is damaged. This includes the removal of trees that
fall on covered structures, but this coverage for trees usually is limited to
$1,000 for a single storm. When trees, shrubs and gardens are damaged or destroyed
by a windstorm, there is no coverage in your homeowners policy.
Neither will flood damage to trees, shrubs and gardens be covered by a flood policy.
Do you have questions about how to make sure you have the right insurance
coverage should your trees cause damage to your or another person's property?
Give our agency a call. We'll be happy to review your homeowners policy, explain
how it may respond during a claim and discuss any additional coverages that you
might need.