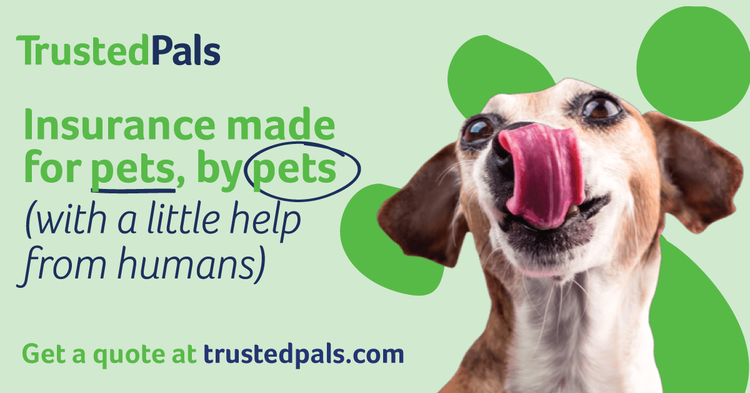 With a TrustedPals plan, you'll get up to 100% back on vet bills,
the full attention of our Pet Advisors (humans as dedicated as your own),
and you can even pick your own vet.
So you get on with having fun – without worrying about little trip-ups.
What's covered?
If you get sick or injured, and a licensed vet prescribes a treatment for you,
it's covered – so long as it's something you haven't had a problem with before
(the humans here call these 'pre-existing conditions').
Here are a few examples of what our plans cover – but if you're unsure, just ask!
Vet exam fees
Tests and X-rays
Hospital stays
Prescribed drugs
Vitamins and other
supplements
Behavioral training
Prescribed therapy
Prescription pet food
Ear and eye problems
Hereditary conditions
(inherited from your parents)
We know it's really important we look your best, but just so you know –
things like grooming, cosmetic procedures aren't covered.
Services like dog or cat sitting, dog walkers, and the like aren't covered either!
If you would like a free quote, please click here