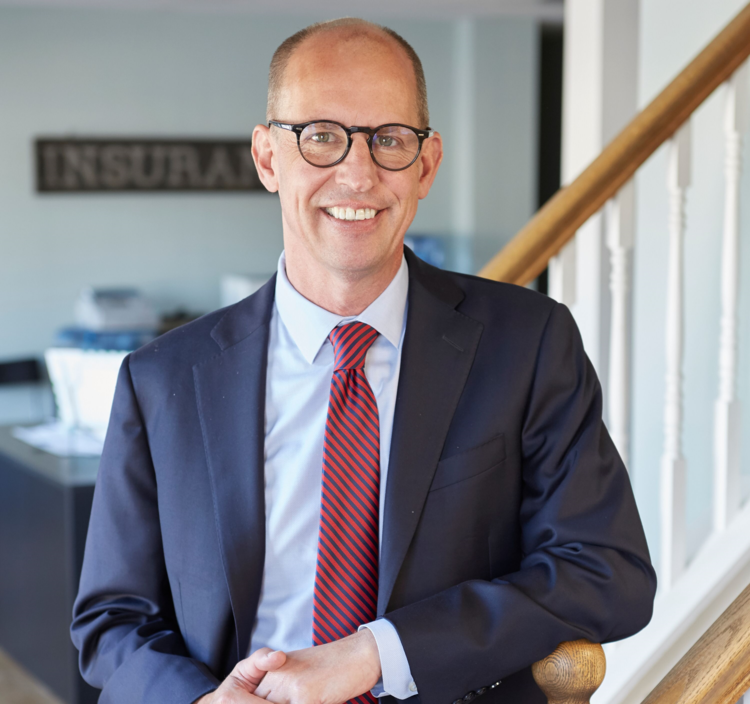 According to the United States Geological Survey (USGS), 42 states have some degree of earthquake risk — with 43 percent of those states having high or very high frequency of earthquakes.
If your business is located in the United States, you probably already know that earthquake insurance is necessary. However, there's a potential risk for earthquakes to occur in certain Canadian provinces too, especially in British Columbia.
Statistics Canada produces at five-year intervals seismic data maps that are used by the National Building code. A quick overview of the maps last produced in 2015 show that while earthquake risk is close to zero in the Prairies (where drought and tornadoes can abound), it rises sharply around Toronto, in central New Brunswick, east of Quebec City along the St-Lawrence river, all over Yukon and is highest around Vancouver and Vancouver Island.
What's more, while earthquake insurance is common in British Columbia, it is mostly overlooked by commercial and residential property owners. Do you really need earthquake insurance? Fully understanding the potential risks and insurance policies available can help with your decision.
The risk of earthquake damage
What are the factors that determine your level of risk for earthquake damage? They vary, for example the geographic location of your business and the construction of your building affect your degree of risk. A building constructed on a foundation of sand or pilings, as opposed to concrete, may be more likely to suffer damage due to the instability of the ground. Older buildings that have weaker structural walls or foundations might also suffer greater damage from earthquakes.
Damage can extend far outside of the epicenter of an earthquake, resulting in significant costs. An earthquake insurance policy is one critical tool to ensure loss prevention.
Answer these three questions to help determine whether you need earthquake insurance:
Can your business financially afford to replace business property, such as inventory and computers?
Can you afford the cost of rebuilding or repairing your building?
Do you have funds set aside to handle temporary relocation and other expenses after an earthquake?
What does earthquake insurance cover?
A business earthquake policy generally covers damages to your building and business property, such as inventory. Depending on your insurance policy, you may have coverage for the associated loss of income due to an earthquake. Most policies have a deductible, and coverage starts only after the deductible has been met. That deductible can vary based on the policy; for example, it may be 2 percent to 20 percent of the value of your building and priced based on a variety of factors, such as location, age and condition of the building.
In provinces where earthquake risk is minimal, the deductible percentage will typically be at the lower end of the range. The deductible applies separately to each building or structure, the contents of each building or structure and the personal property of the business.
It's also important to note your business may need to undergo inspection and potential upgrades prior to qualifying for earthquake insurance. For example, your insurance company might require you to have the structure bolted to its foundation prior to writing you a policy. Other potential requirements might be to brace chimneys and walls, as well as make other improvements that will mitigate damage from an earthquake.
Potential exclusions
Earthquake insurance doesn't cover everything. For instance, it doesn't usually cover anything that a traditional business or commercial property policy already covers. Case in point: if the property policy covers fire damage, even if an earthquake is the cause of the fire, it wouldn't fall under the earthquake policy. Here are additional damages that might not be covered:
Vehicle damages
Sinkholes
Water damage that is excluded under the business owners or commercial property policy, like a sewer or drain backup, floods or tsunamis. (Such damages may be covered under a flood insurance policy.)
There are additional non-covered losses, such as signs not attached to a building. Also, immediately following an earthquake, it's not uncommon for an insurance company to restrict earthquake coverage. Aftershocks may follow a larger quake, and many businesses want to add coverage once they realize there's a risk of this happening. It's always wise to consider purchasing earthquake insurance well ahead of time so you can maximize your protection from damages should an unexpected event occur.
Do you need help determining whether earthquake insurance is right for your situation? If so, your insurance broker can explain the nuances of this type of policy and guide you in assessing the appropriate level of coverage for your business needs.