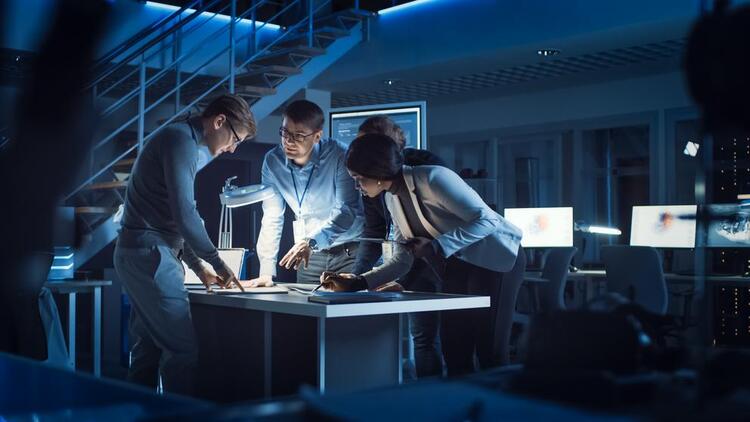 Professionals who design buildings and structures or offer professional advice to contractors have a special need for professional liability insurance. Architects and engineers (A&E) liability insurance covers design professionals when they make a mistake or are negligent in designing a structure, building component or system.
A&E insurance has been around for decades, but not all professional designers carry it. And, as it turns out, many architects and engineers who do have a policy find themselves underinsured when they are sued.
The need for liability protection
The construction industry involves many risks, including improperly designed projects that may result in delays, cost overruns, health hazards, and structural damage and collapse. In addition, design mistakes and engineering miscalculations often have long tails, meaning they may not become apparent until months or years after the project is finished. This leaves design firms exposed to future liability that is hard to plan for and potentially costly.
Here are some examples of defects that could be blamed on a design error and result in a claim against you:
A leaky roof
Poorly designed windows
A flawed ventilation system
Drainage problems
Cracks in a foundation or slab
Soil movement
Plumbing issues
A failure to meet local building codes
A&E coverage pays for your legal defense if someone claims you made a design error or were negligent in performing your professional duties. It also covers judgment and settlement costs.
However, no A&E insurance will protect you completely. You must pay the deductible, any costs exceeding your policy limits and any claims that are excluded from your coverage. For example, A&E policies generally exclude intentional and dishonest acts, employment liability and faulty workmanship.
You may think you don't need A&E coverage or that the premiums are too high. But when you consider the risk of not being insured, you may find it's well worth the extra expense.
The American Institute of Architects Trust insurance program lists four reasons design firms should purchase coverage:
Business survival — Defense costs plus any damages could easily bankrupt your firm.
Continuing operations — Firms need to be able to continue working during a lawsuit. A&E insurance provides the resources to defend a claim, preserve your firm's reputation and maintain cash flow.
Contract requirements — Many projects require you to have A&E coverage.
Social responsibility — Professional liability coverage protects not only you but also your employees and customers from economic loss.
Keep in mind that commercial general liability and umbrella liability policies don't cover professional liability claims.
Policy considerations
Coverage is based on factors such as the location and size of your firm, annual revenue and the type of work you do. A major consideration is your policy limits, or how much the insurance company will pay out for legal and settlement costs. Small firms with few risks may need only $1 million in coverage. But large firms should consider $5 million or perhaps even more.
Client contracts often dictate the limits you must carry. And for large projects, know that your risk exposure from a major disaster could exceed your policy's limits.
Be sure to discuss the two main types of limits with your insurance professional: aggregate and occurrence. The aggregate limit is the maximum amount your policy will pay during the policy's term (usually one year). The occurrence limit is the maximum it will pay for a single claim.
In addition, here are a few specific questions you should ask about the policy:
Does it cover pollution?
Can you add other insureds, such as consultants or contractors?
Does it cover defense costs outside the policy's limits? (This is known as "defense outside the limits.")
Does it cover cyber liability? (You may need to purchase this separately.)
Most professional liability policies are written on a claims-made basis. Only claims made while the policy is in force will be covered. Because design errors and omissions may not be discovered until after your project is complete, you'll need to keep your policy in force for an extended period.
When determining your premiums, insurers will take into account:
Your claims history
The likelihood of future losses
Your quality control practices
Whether you're able to limit your liability exposure in the contracts you negotiate with clients
A changing, complex field
Over the past decade, the construction industry has remained strong. However, professional liability carriers have reported worsening claims experience for A&E. According to an industry survey, most are planning to raise rates.
The market for professional liability insurance is currently "hardening," meaning that coverage is likely to be more expensive going forward, insurers will be more selective about who they insure and they will offer fewer coverage enhancements.
Structural, geotechnical and soil engineering, architecture and residential construction are expected to experience the tightest restrictions. Firms with lower risks and a clean loss history will likely have an easier time getting coverage.
Changes in the way projects are managed and designed have also led to higher claims. Insurers have become increasingly concerned with liability exposures stemming from more complex projects and the trend toward design-build (DB) project delivery. Design firms are taking on more construction risks, and a single firm may manage all aspects of a project.
DB is now used on nearly half of construction projects, compared to the conventional design-bid-build approach. While DB shortens project completion time and can save costs, it also poses new risks for DB contractors.
Traditionally, contractors were protected from design liability if they followed the plans and specifications approved by the owner, and designers were held to a standard of care that did not require a warranty. Now, combined design and build responsibilities blur these protection lines and can expose the DB firm to more claims.
According to Construction Executive, if you are part of a DB team, you should require all parties to carry their own professional liability coverage rather than relying on vicarious coverage. Make sure your contracts hold each party individually responsible, define the limitations of liability and provide for clear dispute resolution.
Talk to your insurance specialist
Talk to an insurance agent or broker who knows the A&E market. They can help you shop around to find the best pricing and coverage. For example, the surplus lines market may be an option if the standard market doesn't offer sufficient coverage at an affordable price.