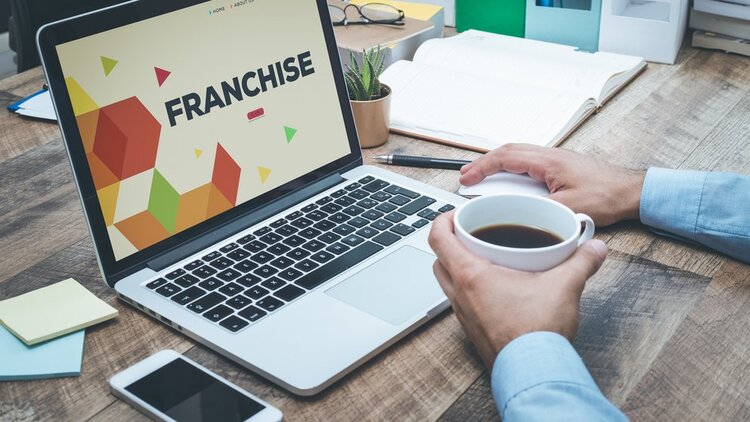 As companies look to grow, they frequently franchise their successful businesses. Franchises give budding entrepreneurs a way to become business owners without having to build from the ground up. But, while opening a franchise may offer turnkey branding and a solid customer base, it also requires being smart about risk and insurance.
Franchise businesses span 300 different industries of the U.S. economy, according to the International Franchise Association (IFA). These include hospitality, health care, education and retail.
Franchising has expanded significantly over the past few years. The IFA estimates that there were more than 792,000 franchise establishments in the United States at the end of 2022. And these franchises provide roughly 8.5 million jobs, according to the IFA.
There are many benefits to being a franchise business owner:
You get to be your own boss.
You can tap into a preestablished customer base.
You receive ongoing business support for training, advertising, management, operational assistance and employee benefits.
But there are also some challenges to being a franchise owner:
Your franchisee agreement may include restrictions on products and services, pricing and geographic territory.
You have to pay franchisee fees, including an initial fee plus ongoing royalties and advertising fees.
Your franchise agreement may include nonnegotiable termination terms.
Franchise insurance considerations
Before deciding if franchising is right for you, consider the many risks that may exist for that specific industry or entity. Then research what insurance opportunities are available to mitigate those risks.
Like any other business, franchises should obtain certain insurance policies at particular payout levels (called insurance limits) to protect their assets and help them recover after a disaster. In some cases or areas, a business may even be required to carry a specific insurance policy or insurance limit.
For example, in most states, businesses with employees are required to have workers' compensation insurance, which provides wage and medical benefits for workers injured on the job. Many states also require franchises to contribute to unemployment insurance pools.
Each state has its own insurance requirements for businesses, such as:
General liability insurance to cover bodily injury or property damage sustained by others due to your company's neglect or actions
Environmental and professional liability insurance
License or surety bonds for certain kinds of service jobs
All of these can be obtained through a qualified insurance provider.
Your franchise will also need property insurance to help you repair your building or replace its contents if you sustain damages resulting from a fire, theft, vandalism or weather. Commercial property policies vary, so ask about coverage for plate glass, signage, parking lots, seasonal property and any equipment you lease.
If your franchise will own company vehicles, rent vehicles or ask employees to drive their own vehicles for business duties, you'll need commercial auto insurance as well.
Other insurance coverages that franchise businesses commonly obtain include:
Product liability and product recall insurance for claims of defective products that cause bodily injury or harm or must be pulled from shelves
Cyber liability insurance, which covers data breaches or attacks on company computer networks
Business interruption insurance to cover income lost due to events that close your business for a period of time, such as a fire or natural disaster
Equipment breakdown insurance for losses related to mechanical or equipment failures, as well as repairs to or replacements of the broken equipment and any related property damage or product spoilage
Professional liability insurance to protect against claims of malpractice, errors or negligence if the franchise is in a licensed profession
Franchisors always have an eye on their potential for financial loss from things that happen at the franchisee level, so you can expect many insurance and risk management mandates in your franchisee contract. Some franchisors may even provide certain insurance to franchisees as part of the franchise agreement.
However, the level of coverage might not be sufficient to fully protect your business interests, or the policy term might not align with your business plan. The contract may also include language that transfers risk to your shop and exposes you to surprise financial losses.
It is important to carefully evaluate any insurance clauses in your franchise agreement before entering into the contract. An insurance agent or broker with specialized franchise knowledge is your best resource. They can evaluate any franchise agreements you are considering and explain how the coverage the franchisor offers works with the coverage you will need to acquire. They can also help you decide what coverage you'll need beyond what the franchisor mandates.
Experienced agents have relationships with multiple insurers, so they can shop around for the best coverage available at a rate that works with your budget.
Insurance can also be a valuable risk management tool. Look for a commercial insurance agent who offers risk management resources or works with insurance companies that provide risk assessment services and tools to mitigate your exposures. Some insurers offer access to employee safety training and other risk reduction programs that can save your franchise money in the long run.