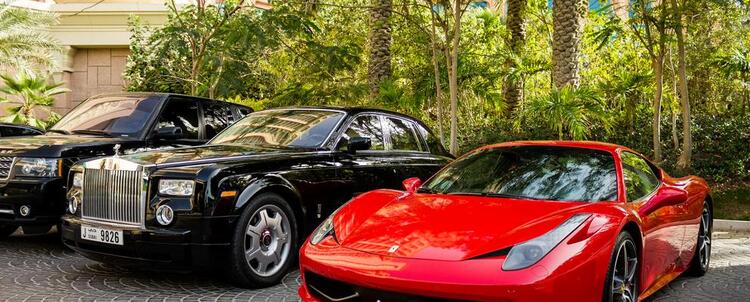 Investing a lot of money in a luxury car requires careful consideration. Will the vehicle retain its value over time? Are other owners satisfied with it? How are the roads in your area? Will you be garaging the vehicle at different times of the year? Doing your due diligence is just common sense.
Part of that process is evaluating how much money the car is going to cost year to year. If you own a Bugatti, it could cost you $30,000 to $42,000 just to replace and rotate the tires every 2,500 miles. Factor in all the maintenance and insurance costs, and your luxury car could easily run you $150,000 annually.
The most expensive cars in the world
According to digitaltrends.com, the most expensive cars are:
Bugatti La Voiture Noire $19 million
Rolls-Royce Sweptail $13 million
Bugatti Centodieci $8.9 million
Mercedes-Benz Maybach Exelero $8 million
Bugatti Divo $5.9 million
Lamborghini Veneno $4.5 million
Lamborghini Sian $3.6 million
W Motors Lykan Hypersport $3.4 million
Limited Edition Bugatti Veyron $3.4 million
Ferrari Pininfarina Sergio $3 million
Bugatti Chiron $2.9 million
Koenigsegg Jesko $2.8 million
Ferrari LaFerrari FXX K $2.7 million
Aston Martin Valkyrie $2.6 million
Pagani Huayra BC $2.6 million
Mercedes-AMG One $2.5 million
Ferrari F60 America $2.6 million
Aston Martin Vulcan $2.3 million
McLaren Speedtail $2.2 million
Rimac C_Two $2 million
What makes these cars so prized is their rarity. The Sweptail reportedly took a team of 40 workers four years to complete. The Koenigsegg Trevita (a previous year's list) is the first street-legal model and happens to be coated in diamonds. The Lykan was featured in the film "The Fast and the Furious" and is used by Abu Dhabi's police force, most notably as an expensive publicity stunt. The McLaren Speedtail can reach a top speed of 250 mph and even went up against an F35 fighter jet. (The Speedtail lost, but it was still an impressive run.)
Whether you fall in love with a car for its stellar craftsmanship and design or because it's a pleasure to drive, you should find the cost of insurance to be somewhat reasonable in contrast with the price tag of the car. A handful of Ferrari owners have reported on Quora that insurance with a $1,000 deductible can cost $2,000 to $3,000 dollars a month.
When it comes to insurance
High-end car insurance is similar to standard auto insurance, but with two crucial differences:
Most providers don't insure high-end vehicles. You'll need your insurance professional to select a specialty insurer.
Your insurance will most likely be based on agreed value, much like insurers do for works of art.
Most cars lose a lot of value in the first year of purchase and continue to devalue over the years. That might even be true for some of the more common exotic cars. Supercars and collector cars are mostly shielded from the effects of depreciation and can actually appreciate over time.
Agreed value does away with depreciation. With agreed value, the amount of coverage is set at your discretion or as determined by a professional appraiser. In the case of a recent acquisition, it will be equal to the vehicle sales price.
High-end car insurance will include all the coverage you'd expect, namely:
Collision and comprehensive coverage for repairing your vehicle if it's damaged
Bodily injury and property damage liability to cover any third-party injuries or damages
Personal injury protection to cover medical care for the driver and passengers
Coverage for hit-and-run accidents
To find out how much it would cost to insure your car, contact your insurance professional today.